About Coach Ravinder
Coach Ravinder, popularly known as Coach, is the catalyst behind creating the most revolutionary running environments in India. A marathoner, fitness coach and mentor to the budding running enthusiasts, it is befitting to call him the 'thinking machine' in the world of Running. It's not just because he championed the art of inspiring masses towards the journey of fitness and running. It's because of his humble – determined – innovative attitude towards bringing 'Running' to the most unexpected and average household in Delhi and NCR.

He strongly believes that running events, like marathons are the only places one will find equality and inclusivity at the same time. Because at the start and finish lines you, the college student, the CEO and the person from the nearest village are all the same. They are just talking to each other about running. Running builds a sense of community and camaraderie, rather than competition. Coach hopes to help grow this community as much he can.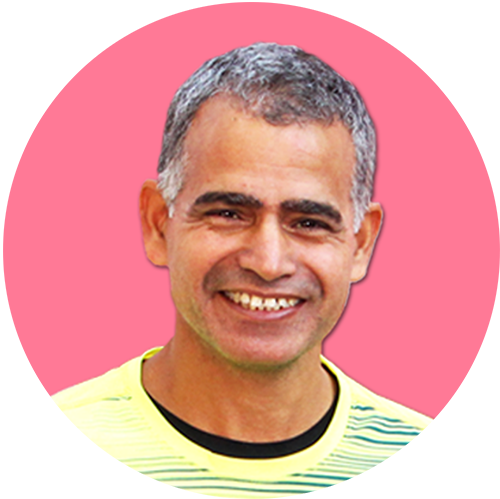 A Running Event Entrepreneur
An avid marathoner himself, Coach has created running events as error-free as possible. He has been a careful organiser. While he knows that sometimes, no amount of planning or experience can keep potential trouble away, in his last 6 years of constant and active organising, he has seen almost everything in the running event management arena.

He has made a huge effort and stressed the importance of educating the volunteers to be ever ready at that moment when the exhausted runner comes hustling down the road!

As you go through Coach Ravinder's Events' profile, you will be surprised to see the creativity he has introduced in his running events – right from organising one of the largest trail runs to Starry Night Marathon, to destination runs, to women runs, costume runs, couple runs, corporate runs, charity runs. It is the richest repertoire of running events you could ever come across.

It leaves the running community as well the corporates constantly amazed the way he handles this diverse assortment of running events with effortless ease from the proposal stage up to execution day. And while committees, communities and conglomerates are still obsessed about organising runs in the metro cities of India, it is Coach Ravinder Singh who has taken organised running to mid-tier cities and even villages!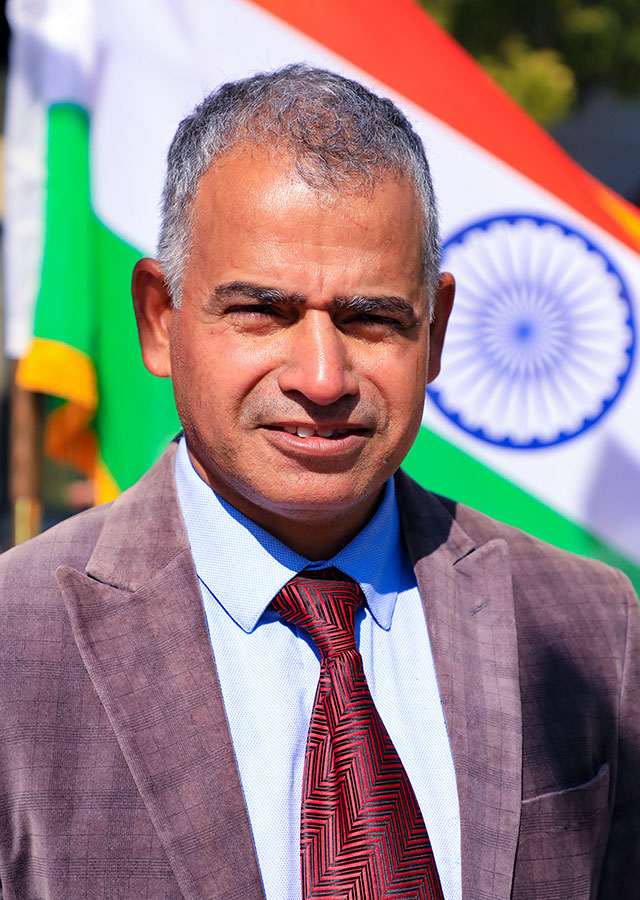 His Unique Initiatives
Coach Ravinder co-founded Run With Me Foundation. Through this foundation, Coach supports less-privileged runners. Currently, there is a pool of 50 such runners who perform at state and national levels. He oversees its day to day operations.

The next in line is a unique platform for beginners, www.schoolofrunning.com. School of Running is platform where experienced runners, as Run Catalysts, do the hand-holding of new runners across India on non-commercial basis.

The most popular initiative driven by Coach is Free Hydration Support for runners in Gurgaon, Dwarka and Noida. Since Sept 2014, free water and energy drink is being served on every weekend mornings to hundreds of runners during their training runs, through this initiative.

As a Fitness and Running Coach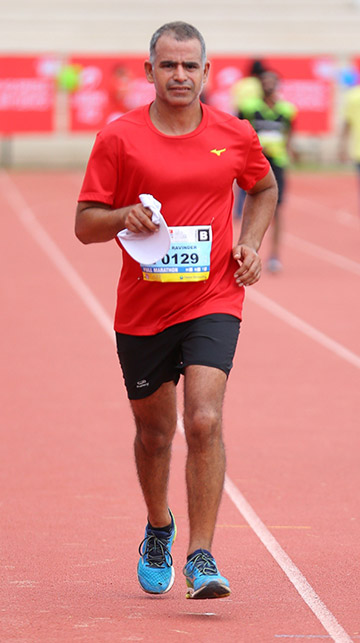 Since October 2013, he is running a highly successful project called "Couch to 5Km in 10 weeks". It was this initiative that made a runner out of someone who never thought of going beyond a walk in his life or taking up fitness in the form of running. Coach devises customized plans for beginners and guides them through their first proper run.

Coach regularly holds crisp interactive sessions on Basics of Running at corporations and institutions. Metlife, Cairn India, Hero Motocorp, AMEX, FIS Global, NTT Data Products are few of the clients to name. Coach understands the importance of physical fitness in running and devised training plans that helped improve his performance.

He has consistently outperformed his personal best timings in marathons. Through training, he shares his experiences on running efficiency, speed & injury prevention that has helped many runners achieve their personal bests

Someone very real, down to earth and one who never loses touch with his roots, Coach has a huge fan-following of people who respect him, look up to him and want to reckon with. He is uber inspiring for being so successful at doing something he loves so much!